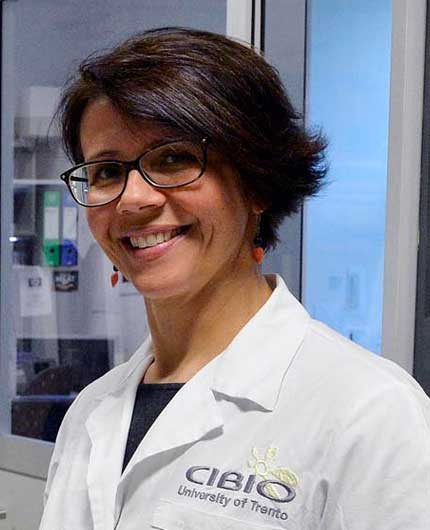 Anna Cereseto, PhD
Founder, Advisor and Member of the Board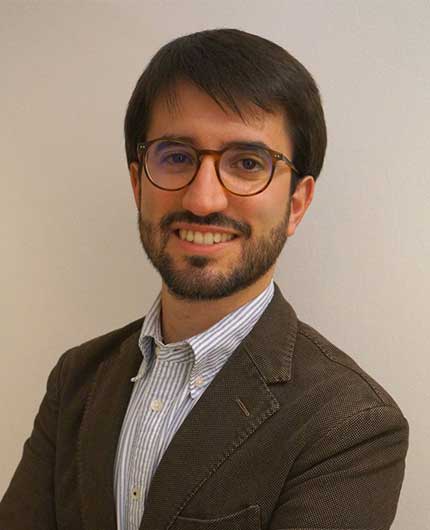 Antonio Casini, PhD
Founder, CTO and Member of the Board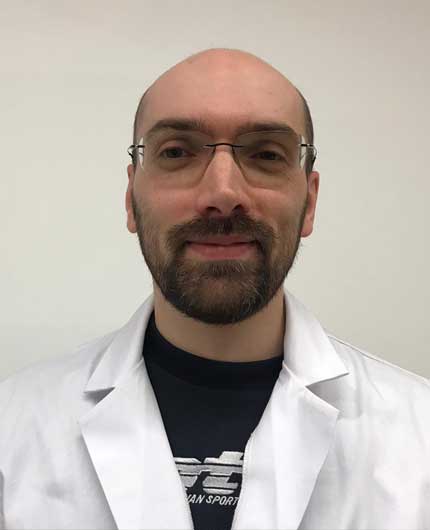 Gianluca Petris, PhD
Founder and Advisor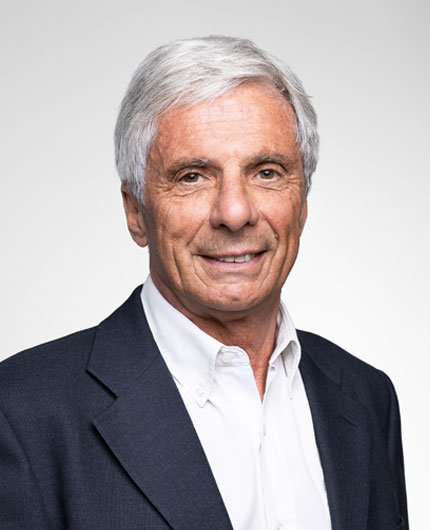 Silvano Spinelli
Chairman of the Board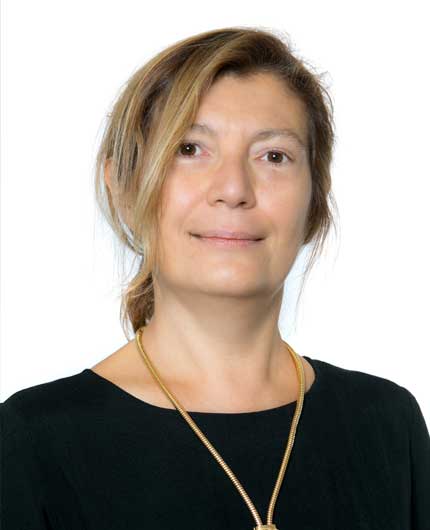 Maria Gabriella Camboni, MD
CEO and Member of the Board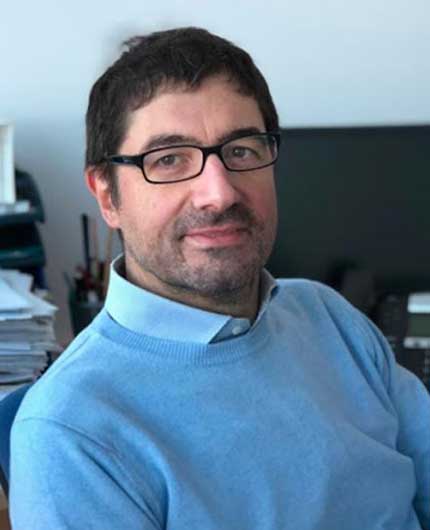 Alessandro Quattrone, PhD
Advisor and Board observer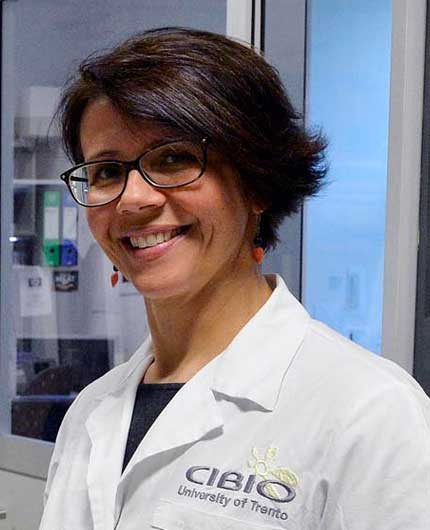 Anna Cereseto, PhD
Founder, Advisor and Member of the Board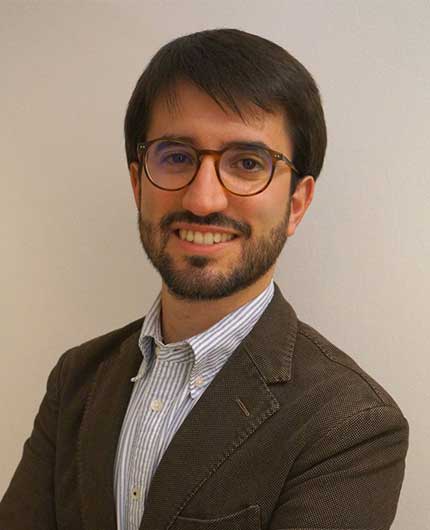 Antonio Casini, PhD
Founder, CTO and Member of the Board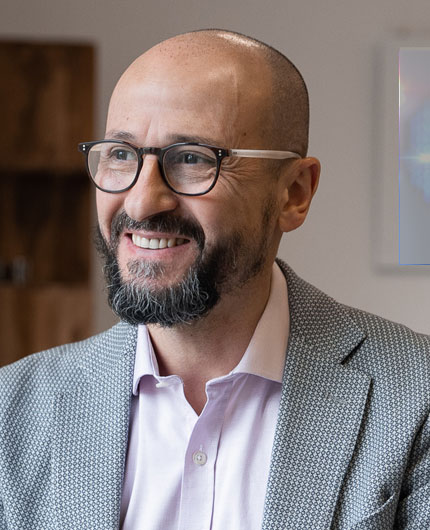 Georges Rawadi
Independent board member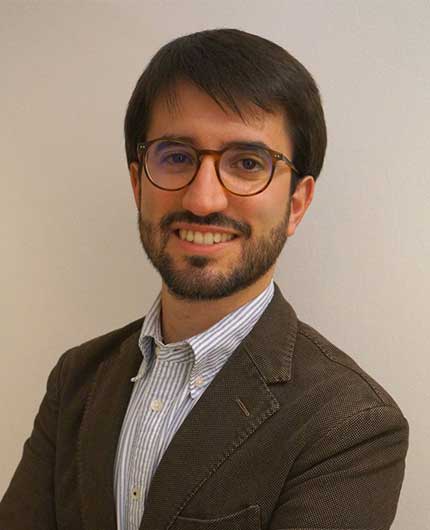 Antonio Casini, PhD
Founder, CTO and Member of the Board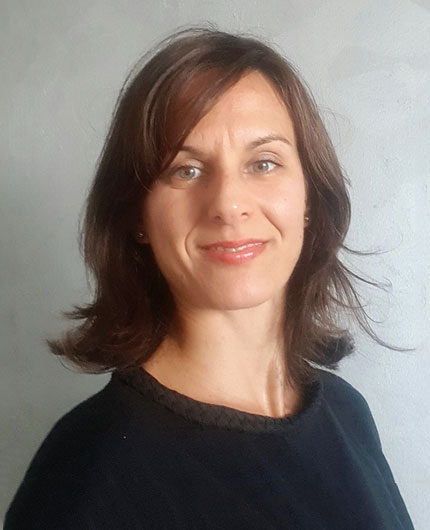 Francesca Zagari
Project Manager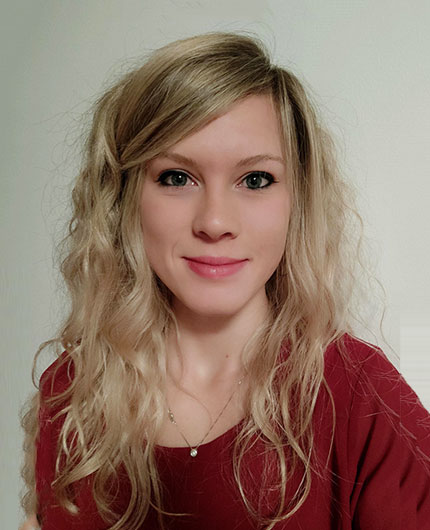 Sally Bertolini
Lab Manager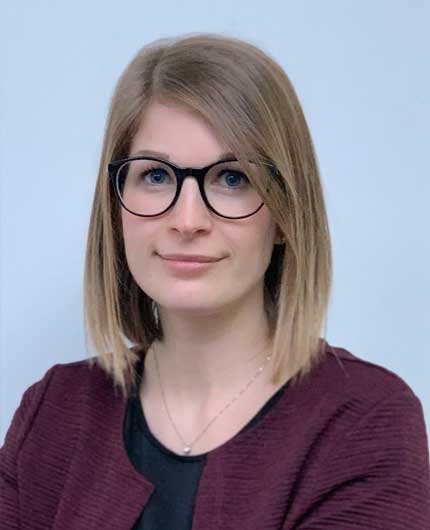 Laura Pezzè, PhD
Staff Scientist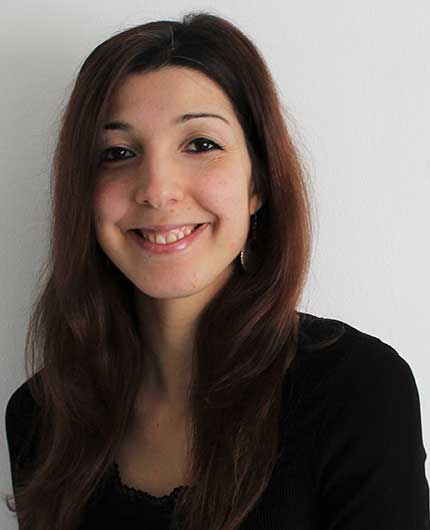 Ambra Sarracino, PhD
Staff Scientist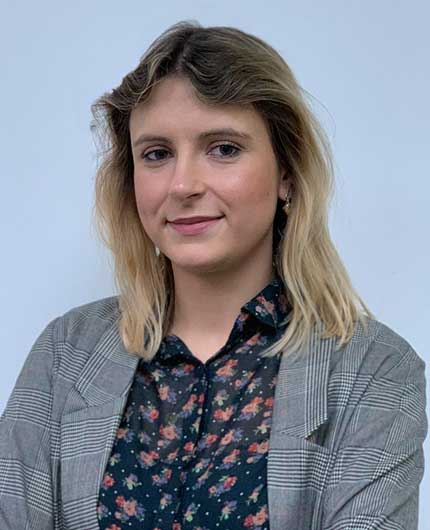 Kalina Badowska, MSc
PhD Student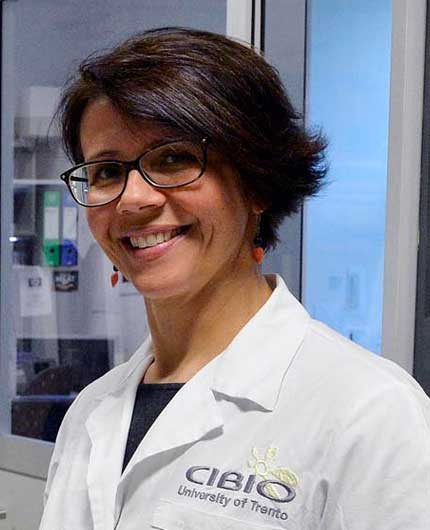 Anna Cereseto, PhD

Founder, Advisor and Member of the Board
Anna is Full Professor of Molecular Biology at the University of Trento and group leader of the Molecular Virology Lab at the CIBIO Department. During her career she was Associate Professor of Molecular Biology at Scuola Normale Superiore in Pisa. Before that she was Instructor at the Mount Sinai School of Medicine and postdoctoral fellow at the Cornell University and at the National Cancer Institute of the NIH in Bethesda.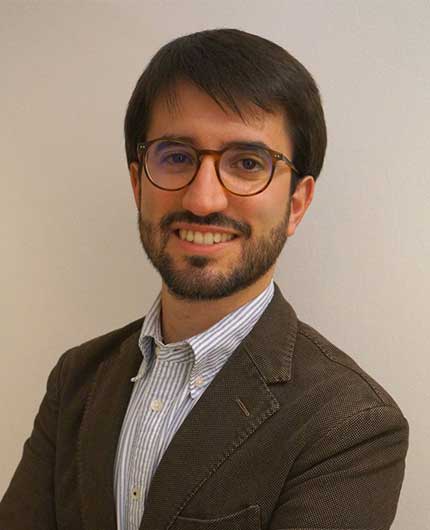 Antonio Casini,  PhD

Founder, CTO and Member of the Board
Antonio studied Biology at the Scuola Normale Superiore in Pisa and obtained his PhD in Biomolecular Sciences at the University of Trento. His research focuses on the development of CRISPR tools for their application in gene therapy. He is author of publications on CRISPR-based genome editing in high impact journals, among which Nature Biotechnology and Nature Communications. He is also inventor of various patents related to genome editing technologies. Antonio is among the founders of Alia Therapeutics, which was launched to exploit CRISPR technologies he helped to co-develop and bring them to the clinic.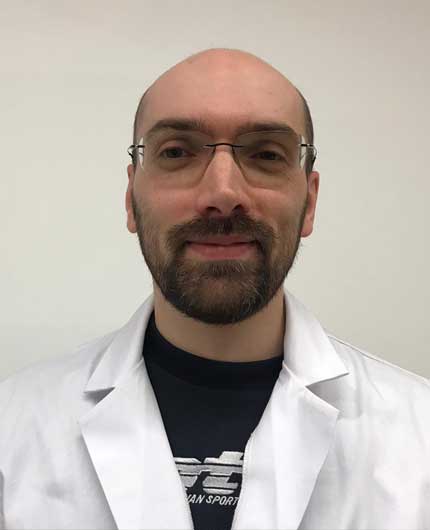 Gianluca Petris, PhD

Founder and Advisor
Gianluca got is PhD in Life and Bio-molecular sciences from the ICGEB (Trieste, Italy) and The Open University (UK) and his Master Degree in Medical Biotechnology from the University of Trieste. After spending a period as a Postdoctoral Fellow at the University of Trento, Gianluca is now postdoctoral fellow in the laboratory of Jason Chin at the MRC Laboratory of Molecular Biology in Cambridge (UK). His research background focuses on genome editing using CRISPR-nucleases, on the investigation of protein folding and on the production and characterization of antibodies.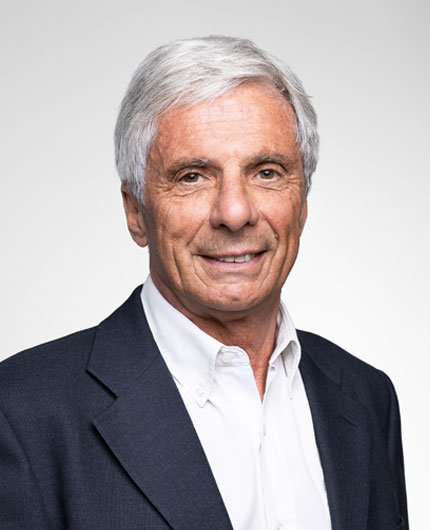 Silvano Spinelli

Chairman of the Board 
Silvano founded EOS S.p.A. (Ethical Oncology Science) in January 2006 and has been its Chairman and CEO until the company was acquired by Clovis Oncology in November 2013 for 470 million US Dollars. Previously Silvano was co-founder and CEO of Novuspharma. The company has its IPO in 2000 in the Italian Nuovo Mercato, collecting more than 160 million Euro. Novuspharma was acquired by Cell Therapeutics in 2003. Silvano was previously Head of R&D at Boehringer Mannheim Italia. He holds a degree in Organic Chemistry obtained at the University of Pisa.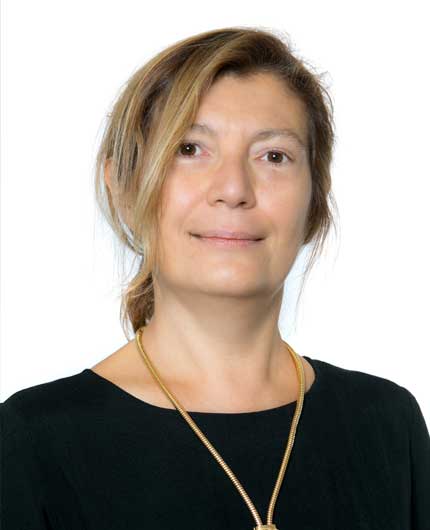 Maria Gabriella Camboni, MD

CEO and Member of the Board
Gabriella was co-founder and COO of EOS (Ethical Oncology Science), an Italian start-up dedicated to translational medicine in oncology, until the acquisition of the company by Clovis Oncology in November 2013. Previously, she held various managerial positions in the biotech and pharma industry: she was co-founder and Head of Development at Novuspharma and then Head of Medical Affairs Europe in Novartis Oncology until 2006. Gabriella holds a degree in Medicine from the University of Milan and a specialization in Gastroenterology and Clinical Pharmacology. She is board member at Mission Therapeutics (UK) and Genenta (IT).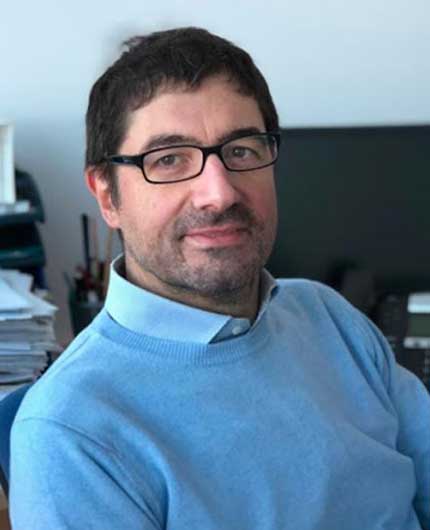 Alessandro Quattrone, PhD

Advisor and Board observer

Alessandro is the founding Director of the Centre for Integrative Biology (CIBIO), now the biotech Department of the University of Trento. Alessandro got his degree in Biology and his PhD from the University of Florence. He was Associate Professor at the Johns Hopkins University and Research Director at the IRCSS-CSS in Foggia. Presently Alessandro is Full Professor at the University of Trento.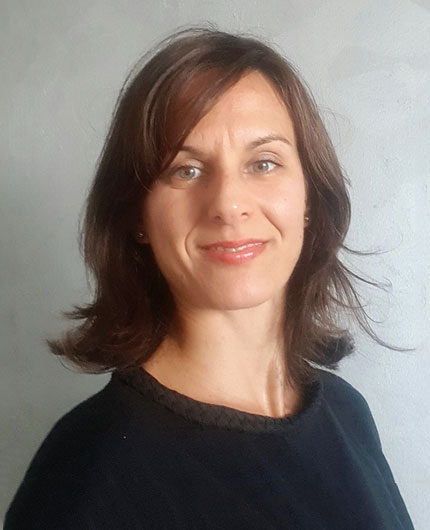 Francesca Zagari

Project Manager
Francesca holds a Master degree in Pharmaceutical Biotechnology from the University of Milan and a PhD in Biotechnology and Bioengineering from the EPFL (Lausanne). She has more than 10-year experience as project manager in pharma companies with a particular focus in drug and process development, tech transfer and CMC.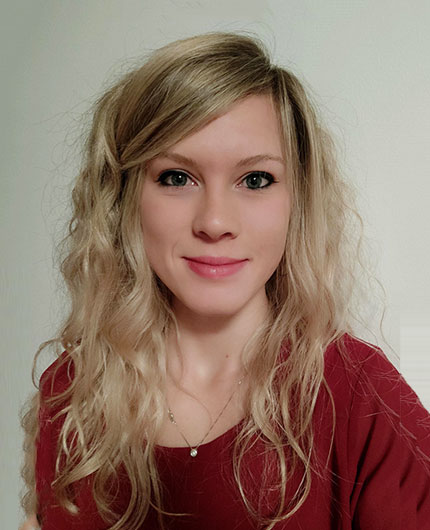 Sally Bertolini

Lab Manager
Sally studied Cellular and Molecular Biotechnology at the University of Trento. She graduated after an internship at Novagenit Srl in collaboration with CIBIO, the biotech department of the University of Trento. There she focused on the development of a tissue engineering strategy for the regeneration of articular cartilage. Afterwards she worked for two years as R&D laboratory technician at Mirnagreen Srl, located in Bolzano, on a project focused on plant microRNAs purification. She is currently Lab Manager at Alia Therapeutics.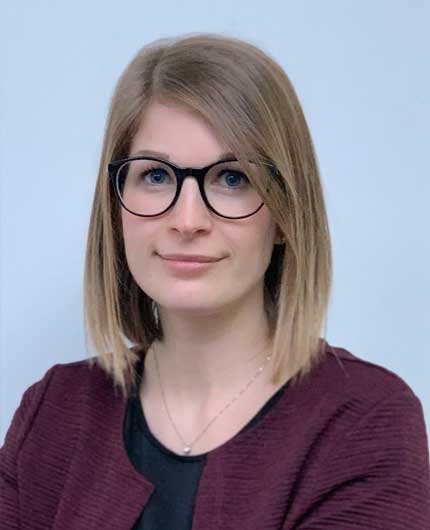 Laura Pezzè, PhD
Staff Scientist
Laura studied Cellular and Molecular Biotechnology at the University of Trento where she then obtained her PhD in Biomolecular Sciences. Her research background is mainly related to cancer biology, particularly focusing on the molecular mechanisms of chemoresistance and cancer stem cells biology. After completing her PhD she joined Alia Therapeutics, where she is currently working as staff scientist.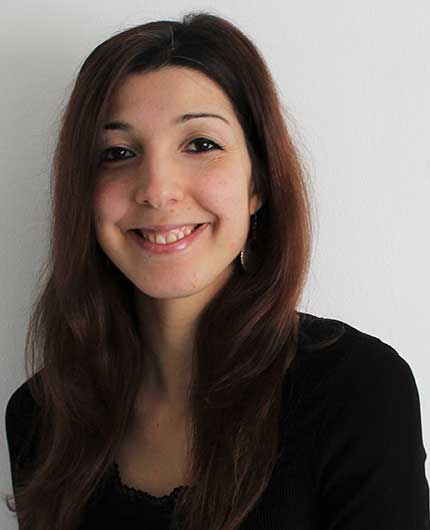 Ambra Sarracino, PhD
Staff Scientist
Ambra studied at the University of Rome "La Sapienza" where she obtained her Master Degree in Pharmaceutical Biotechnology. She moved to Trieste to join the laboratory of Molecular Virology directed by Alessandro Marcello at the International Centre for Genetic Engineering and Biotechnology (ICGEB), where she got her PhD with a Joint programme with the International School for Advanced Studies (SISSA). She is now working as a Staff Scientist in Alia Therapeutics.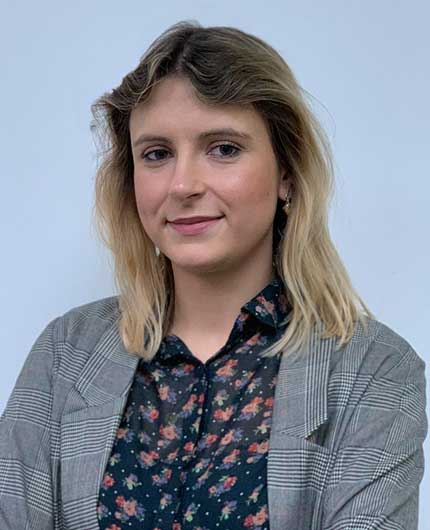 Kalina Badowska, MSc
PhD Student
Kalina studied Molecular Biology at University of Warsaw. She completed her thesis in the Laboratory of Molecular and Translational Oncology, where she was analyzing minimal residual disease in mantle cell lymphoma patients. Kalina then moved to Trento for an Erasmus+ Internship at CIBIO, where she worked in the Laboratory of Molecular Cancer Genetics. In 2018 she started her PhD in Biomolecular Sciences (University of Trento) working in Alia Therapeutics.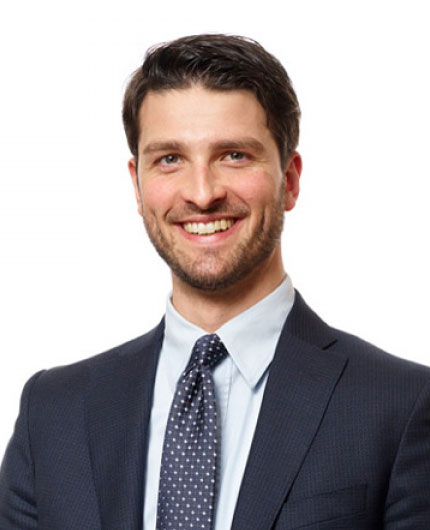 Filippo Manfredi, MBA
Board Observer
Filippo obtained a degree in Economics and further specialized with a Master in Leadership and International Management, a specialization in Finance and Accounting and an MBA. He worked for 9 years for Trentino Sviluppo S.p.A., a holding company owned by the Autonomous Province of Trento with assets above 1 billion euro which fosters the sustainable growth of the "Trentino system" by developing actions and services aimed at supporting the creation of new entrepreneurial and innovation projects. From 2016 he is CEO of the CARITRO Foundation, which manages assets for about 500 million euro.
He held various positions in investment firms and he sits in different advisory boards for private equity companies and for non-profit institutions. From 2019 Filippo is President of Trentino Invest s.r.l., a holding company focused on venture capital.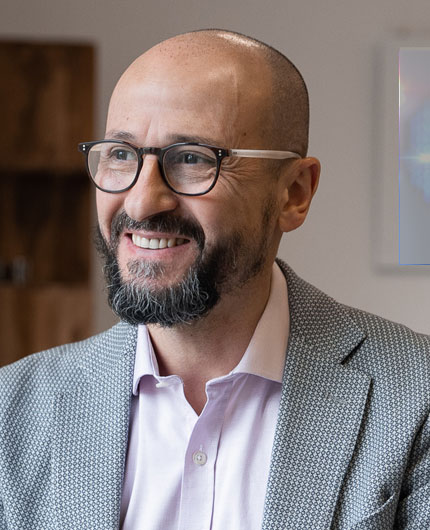 Georges Rawadi
Independent board member
Georges holds a Ph.D. in microbiology from the University of Paris VI (Pierre et Marie Curie) and has completed a business & management training from the ESSEC Business School. For more than 25 years, he has worked at different positions in the pharma/biotech industry as scientist, drug discovery professional, business development expert and leader and entrepreneur supporting biotechnology companies building their pipeline and strategy at the forefront of modern science. Georges is currently serving as board member of different biotechs, and he was CEO of YSOPIA Bioscience.
Prior to this, he was Business Development & Intellectual Property VP and a member Celyad management team. Previously, he successfully held various senior business development positions at Cellectis, Galapagos, ProStrakan and Sanofi-Aventis and led strategic alliance development consulting assignments.